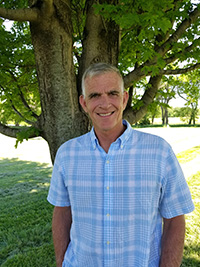 National Director
Dan Rudman
Dan is originally from Michigan and has been in full-time Christian service since 1985. He attended the International School of Theology in Southern California from 1992-1995 and received his Masters of Pastoral studies with an emphasis on church renewal and evangelism. Dan and Tina have had ministries of evangelism, discipleship, preaching and teaching in their primary residences of Michigan, California and Kansas.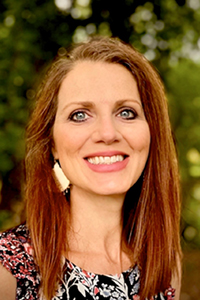 Operations Director
Kelley Johns
Kelley is a native Georgia girl raised in the suburbs of Atlanta, GA with her family. From birth through her teen years, Kelley grew up in the church and knew the foundation of the faith, but it was not until a very dark time in her life in her late 20's, that the reality of the Gospel came to life, and she fully surrendered and embraced Jesus as her Lord and Savior.
Since then, Kelley has passionately pursued the Lord and involvement in the life of the Church serving in many capacities in children's, youth, women's and care ministries, as well as being on staff several years.
Kelley received her Bachelors of Fine Arts-Journalism degree from the University of Georgia with a minor in Business. She spent several years in the corporate world before children, and has enjoyed being a mom raising 3 kids, who are now young adults. Her family has always been her first ministry.
Kelley has been on staff with Ambassadors for Christ in operations since 2009, joyfully using the gifts God has blessed her with in administration, communications, and finance.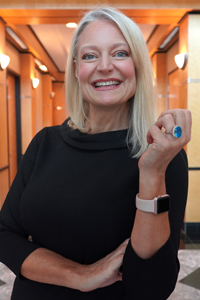 Director of Finance, CPA
Darcy Harper
The Ambassadors For Christ International-USA office is conveniently located in Roswell, Georgia. We are privileged to serve you and the AFCI-USA ministry team worldwide from here.
Our Operations team is a group of people called and equipped by God to serve Him by providing all of the administrative support needed to facilitate the ministry of the AFCI-USA team in spreading the Gospel through the world! We also serve the Lord in reaching out within our own community to share the Gospel.
Even if you cannot immediately see the effects of your support, we see from a bird's eye view the great impact God is making through the ministry team at AFCI-USA! We delight as we read the many reports, emails, prayer requests and praises and newsletters that we receive from the field.
We have implemented an initiative to turn our office into a highly secure and efficient operation and we maintain the upmost in financial stewardship. If you feel called to support our ministry, we welcome your prayers and financial contributions to continue our work.
We have many options for you to give your financial support:
Click on the "Support Us" tab on this site to make a donation online. You can securely make a one-time or recurring donation with a check or debit/credit card at your own convenience this way.
Mail checks to our AFCI-USA PO BOX in Roswell.
Include AFCI-USA in your charitable financial giving and estate planning… ask us how! We proudly partner with National Christian Foundation for these type of gifts.
We are honored and blessed to be an Ambassador for Christ with you!