Revival in the Old Testament
In this episode, Dan and I look at two Old Testament passages as examples of revival: 1 Samuel 7 and 2 Kings 22-23. We also discuss the state that God's people are often in when revival is needed. Finally, we talk about the blessings and products of revival. Revival always leads to true repentance of real sin, which manifests in outward living. For the Old Testament saints, this meant a reclamation of God's law and the destruction of idols. For your own personal study, here are a number of OT passages that you can read as examples of revival.
Joshua 24, 2 Chronicles 14: 1-15, 1 Kings 22:41-50, 2 Chronicles 34:1-35, 2 Chronicles 19-20, 2 Chronicles 17:1-10, 2 Chronicles 29-32, 2 Samuel 6:12-23, 1 Kings 8:1-65, 2 Kings 11:4-12, The book of Ezra, Nehemiah 8-10.
More Preach and Persuade Podcasts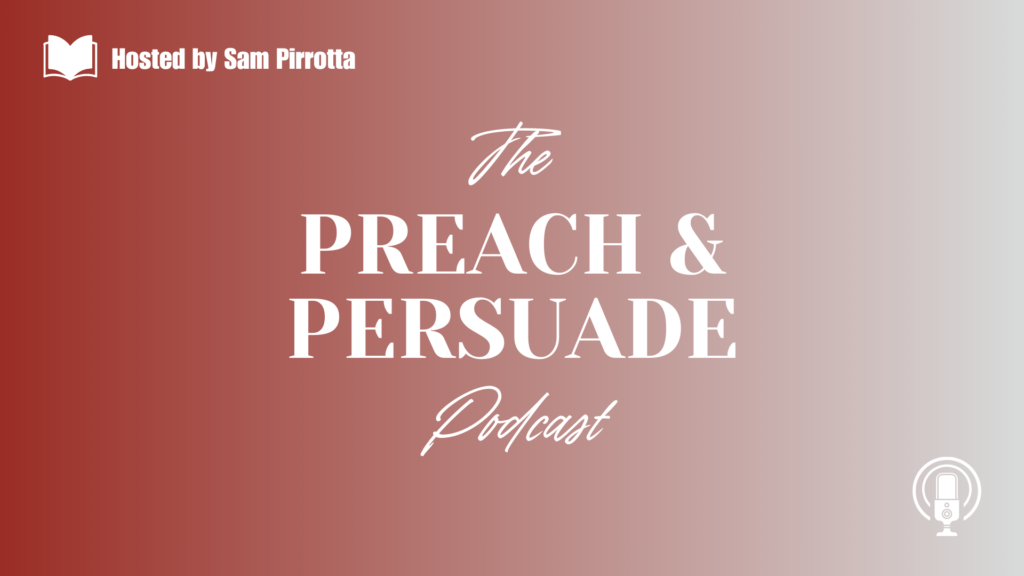 Evangelism: The message and the motivations Evangelism is one of the most important works of the Christian. If you are a Christian, you have been evangelized and are now called to go evangelize others. In this episode, Dan Rudman and I define evangelism and explain...