N. Stan Hankins
---
AFCI USA Minister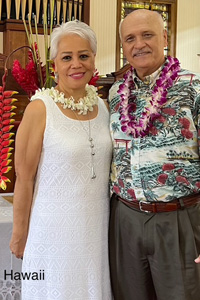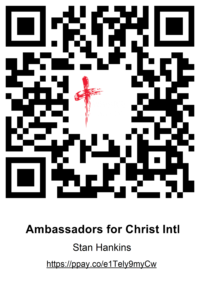 Personal Background
N. Stan Hankins is a graduate of Asbury University and Asbury Theological Seminary. Stan served as a pastor of multi ethnic congregations in the Hawaiian Islands for fifteen years.
Since 1996, as a full-time international evangelist, he regularly speaks at leadership training conferences, teaches at theological colleges, and preaches in various ministry settings and retreats.
Ministering under the banner of Ambassadors For Christ International, Stan has spoken across the United States and in more than thirty nations around the world. He presents a clear biblical Christ-centered message flavored with humor and practical application. Stan's life and ministry experience equip him with cross-cultural fluency and effect. He has served numerous denominations and collaborated with diverse mission agencies.
Stan and his wife Brendalyn Ponilani reside in Honolulu, Hawaii. Their ministry is highlighted by diverse musical presentation. They have three grown sons.
Please check out the following link for more on Stan: Hankolulu.blogspot.com
Resources