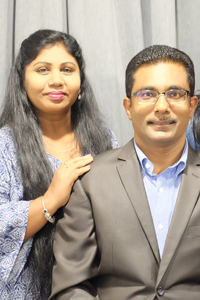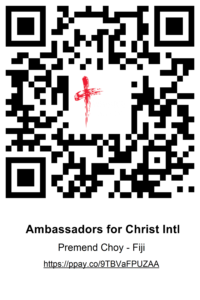 Personal Background
Premend Choy is a Fiji native who grew up in the Hindu faith. However, during his teenage years, he discovered the life-changing power of the Gospel through the Fiji Bible College ministry. In 2007, Premend and his family migrated to the United States. With the guidance of the Lord, he attended The Master's Seminary in Southern California and received his Master of Divinity in 2012 and his Master of Theology in 2018. He is currently working towards his Ph.D. in Theological Studies at Midwestern Baptist Theological Seminary.
In late 2012, Premend and his family returned to Fiji, and he went back to working at the Fiji Bible College, from where he had graduated years ago. On October 26, 2019, Premend was officially appointed as the second president of the College of Theology and Evangelism Fiji, formerly known as Fiji Bible College. Since 1974, CTEF has provided free biblical education in the South Pacific region. Under the leadership of Dr. Narayan Nair, the program has successfully graduated over 1000 students. This ministry has unwaveringly dedicated the last fifty years to preparing the next generation of servant leaders in Fiji and across Oceania.
Premend, the President, is also the teaching pastor of Lovu Bible Church, where he has been a member for over thirty years. His vision is to establish a Bible-believing church in every town in Fiji. Lovu Bible Church has established two church plants, one recently launched in Rakiraki town and another successfully established approximately twenty years ago in Ba town. Currently, there are eight Bible Churches in the network.
Premend and his beloved companions are wholeheartedly committed to their virtuous undertaking. They rely on regular Einancial assistance from the Lord to achieve their goals. Your words of encouragement and support mean a lot to them and can signiEicantly impact what they do for King Jesus.
Visit the Fiji Bible College Website | https://www.fijibiblecollege.org