JAY ORVIS
---
AFCI USA Minister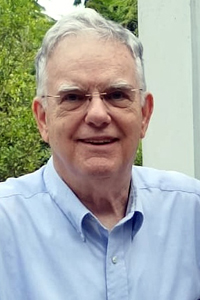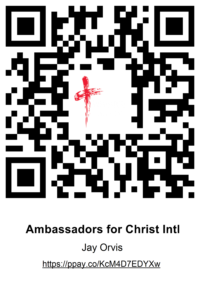 Personal Background
Jay and Brenda Orvis joined AFCI-USA in 1990 to serve in East coast US and expatriate local churches. They ministered in a wide variety of settings, both nationally (including among permanent and temporary residents, and visiting scholars) and overseas.
Ministry Focus
Weekly inductive evangelistic and discipleship Bible studies, training for elders and deacons, organizing and speaking at Bible and missions conferences and retreats, teaching weekly Sunday School, training local churches for ministry to internationals, and pulpit supply for US and expatriate churches. Jay leads interactive discussions, seminars, workshops, and group meetings intended to cause people to both grow in Christ and share the joy of the Lord (which is all our strength). Brenda, who was an accomplished Bible teacher, went to be with the Lord in November, 2021.
Some well received seminars include: Cross-cultural adjustment, Moral Failure and Success, Love, Courtship and Marriage, Understanding and interfacing with world religions, Establishing ministry to Internationals, The life and teachings of Jesus, and Training elders and deacons for their noble task(s).
Jay has lived in eleven countries and visited fifty-eight others. Since 1992 he has served in Canada, Europe and Africa. Since 1998 the Lord sends him annually to Asia.